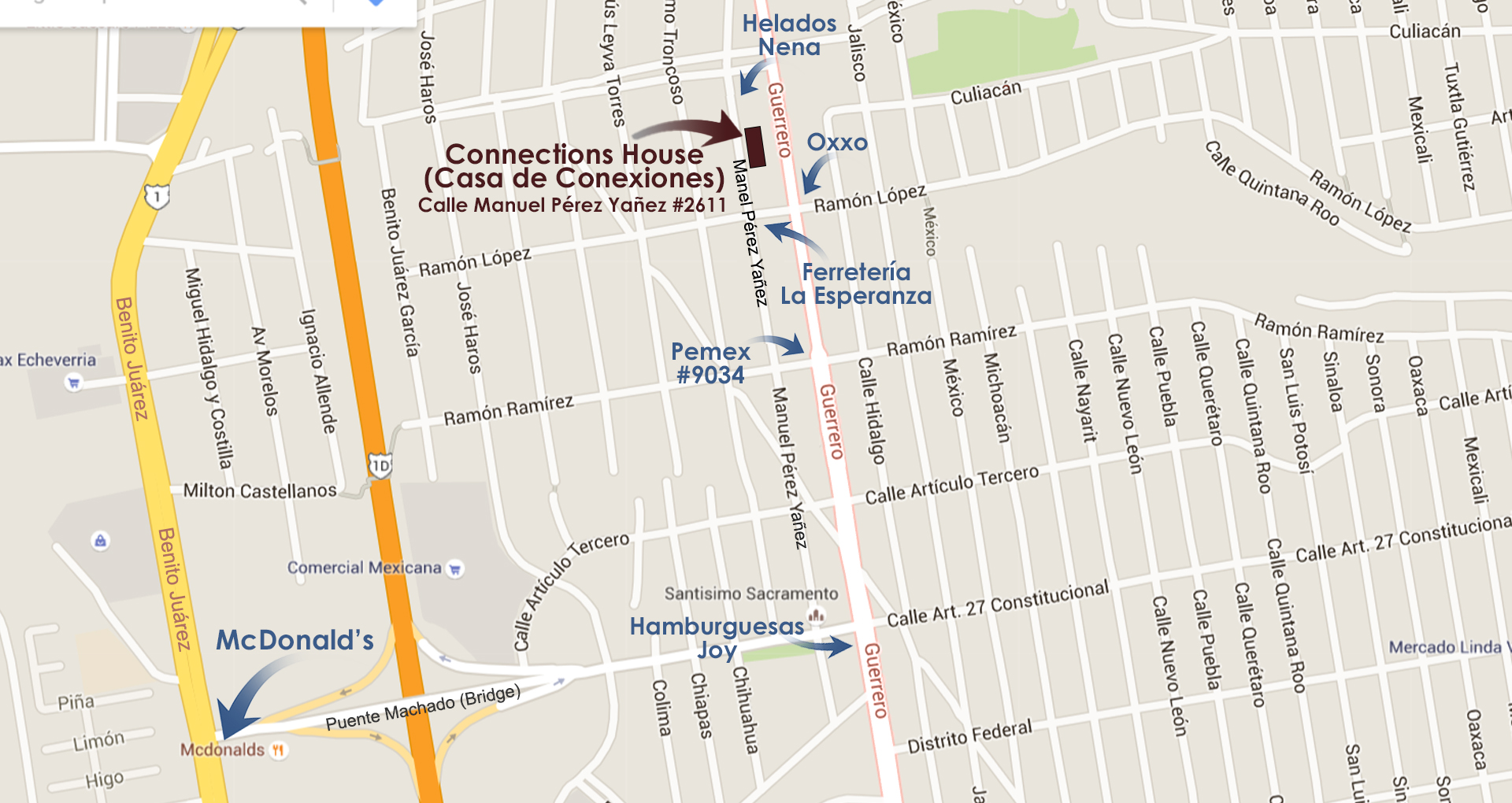 (Close-up of the streets near Connections House)
We are located 15 miles (24km) from the U.S. border and we are about 45 minutes from the San Diego airport. That does not include traffic, which may be backed up at the border depending on the time of day that you are crossing. Check out our "Border Crossing" page for more information on crossing the border both directions.
Connections House is a five minute drive from Calvary Rosarito. Within one block, there's a taco stand (with awesome tacos!), a corner store, an ice cream shop, and an Oxxo (convenience store). We are also about an eight minute drive to downtown Rosarito where there are restaurants, taco stands, souvenir shopping, and the beach.